Wood Framing in Construction in Melbourne and Brevard County Florida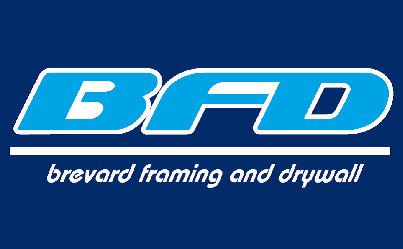 Framing is essential to building walls for any construction project. Brevard Framing and Drywall offers wood framing services for residential and commercial buildings Melbourne, FL and the Brevard County Area. Drywall framing is the interior frame made of studs that drywall will attach to and make up the walls of your home. It's a job you definitely want to have done by an experienced and skilled team. Everything else is built on the frame so it is critical it is done properly.
Wood framing is commonly used in residential buildings. It is cost effective, can withstand stress, and is easily modified. Whether you are building a home or doing a remodel, the combination of vertical and horizontal wood studs forms a rigid, strong structure which allow the installation or modification of utilities like electrical and plumbing to be done with ease.
Contact Brevard Framing and Drywall Today!
Whether you are building a home anew or doing renovations on your existing home, an experienced, knowledgeable drywall framing team is necessary to the success of the project. Brevard Framing and Drywall has many years of experience in Brevard County, FL and we look forward to working with you on your project!